February Blog Workshop announced: Feb 22-24, La Conner, Washington
Can you spare a share?
We've been working on finding a great location and locking down dates for our Build a Better Blog two day workshop and it's settled!  Thank you to everybody that's been asking about it and prompting us to set up our next round of learning and developing blog content. Our February blog workshop is ready to roll!
If you're unfamiliar or unaware, we have several workshops that we do from time to time, either as part of larger conferences or on their own. We've taken our different sessions and combined them into a two day workshop focused on developing blogger skills, taking a blog from a hobby to a well oiled machine, ready to create and share awesome content!  Seriously, check out the full course itinerary on the Build a Better Blog page to see what all we cover.  Get your ticket here!
IF YOU'RE ALREADY REGISTERED:  here is the pre-work to ensure you get the most out of our workshop weekend.
What you'll find…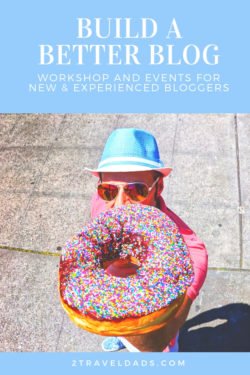 For this workshop series of Build a Better Blog, we'll be having two days of sessions with a day prior of networking. That's right! Two full days of learning and 2.5 days of fun!
Suggested arrival:  Friday, February 22 – 5:30 pm for cocktail hour and evening apps 
Workshop day 1:  Saturday, February 23, 8:30 am start – 5:00 pm day 1 closing, evening event to follow
Workshop day 2:  Sunday, February 24, 8:30 am start – 4:00 pm day 2 closing
In addition to the key dates above, we may have a day trip available for participants on Friday. More to come on that…
We use Brown Paper Tickets for managing workshop attendance, so be sure to Get your ticket here as soon as you know you're able to attend!
We will be spending two days at the La Conner Country Inn. This charming B&B style hotel is going to be the perfect environment for learning and connecting with fellow bloggers and influencers. We have a room block for those who want to stay at the La Conner Country Inn through the weekend:
Single Queen Rooms  $119.00
Deluxe King Rooms  $149.00
Double Queen Rooms  $129.00
To book, please GET YOUR TICKET FIRST, then call the hotel at 360-466-1500. Request the group rate for Build a Better Blog Feb 2019.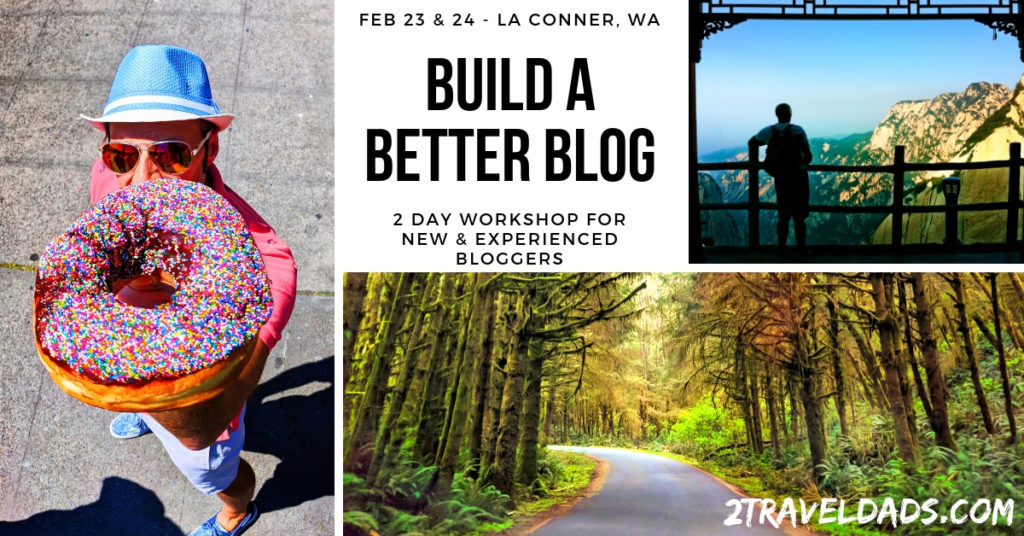 About the Destination: La Conner, Washington
La Conner is a charming, small town located just off Puget Sound, north of Seattle. Located in the Skagit Valley, La Conner is the home of the tulip fields and daffodil farms Washington is known for. With a vibrant downtown core, lots of local craftspeople and galleries, bakeries, breweries and more, the La Conner area is a gem for a weekend getaway in Western Washington.
During our Build a Better Blog workshop, it will actually be the first weekend of the La Conner Daffodil Festival. The blooms should be opening and yellow will sweep the countryside. Hopefully you'll be inspired to return in the weeks following for the abundance of colors as the tulip fields begin to open as well.
Besides our February blog workshop, we'll have several other events through out 2019. Watch for information about an April workshop in Southern California, June sessions in Florida, September events in Montana and a few others in between!
If you're interested in hosting a workshop, please let us know.  Available workshops include:
Can you spare a share?
1 Comment
KellyB

Looking forward to this fun educational weekend in beautiful LaConnor!!

January 10, 2019 at 7:15 pm